The reality is, there may not be a perfect model for professional women's hockey in North America. But with that being said, a league being backed by the National Hockey League (NHL) could very well be the best way to go, and the recent news in the Women's National Basketball Association (WNBA) indicates that this is probably the case.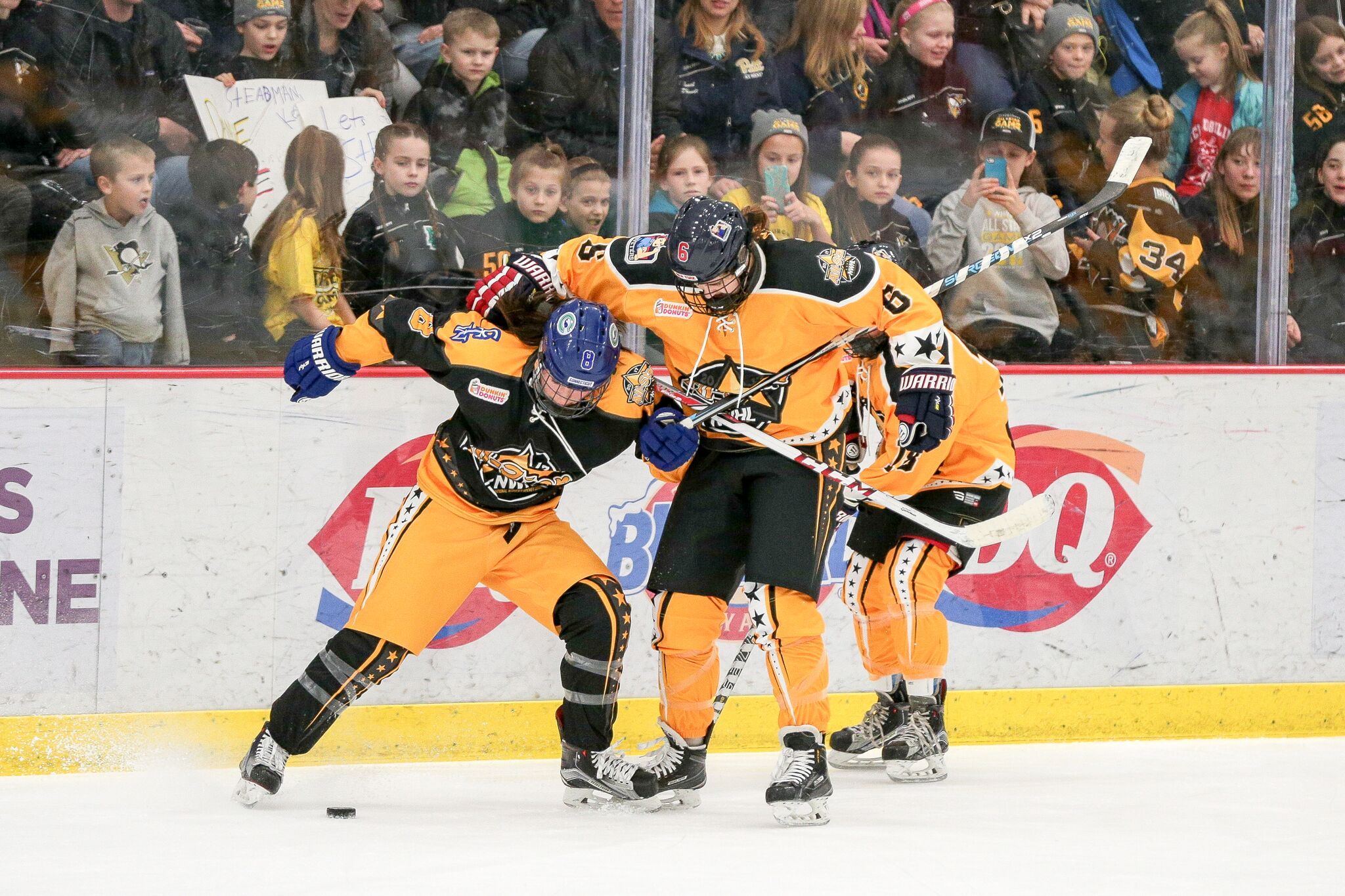 ---
You're ready to hit the ice with your team - bottles filled, ice clean and it's time for warmies, woo! There's nothing more exciting than skating out to your favourite warmup song, blaring away as you fire away at the open net, and skate the circles.
Here's a handful of our favourite warmup songs over the past several decades, including some classics, different genres and new hits you may not have heard of!
---
The 2020 Molson Canadian CARHA Hockey World Cup is now just 32 days away! We have seen a rise in participating women's teams, including international women's teams at the CARHA Hockey World Cup for the first time ever!
Check out our recent features on two teams participating in Richmond, SiouxNami and the Cement Heads!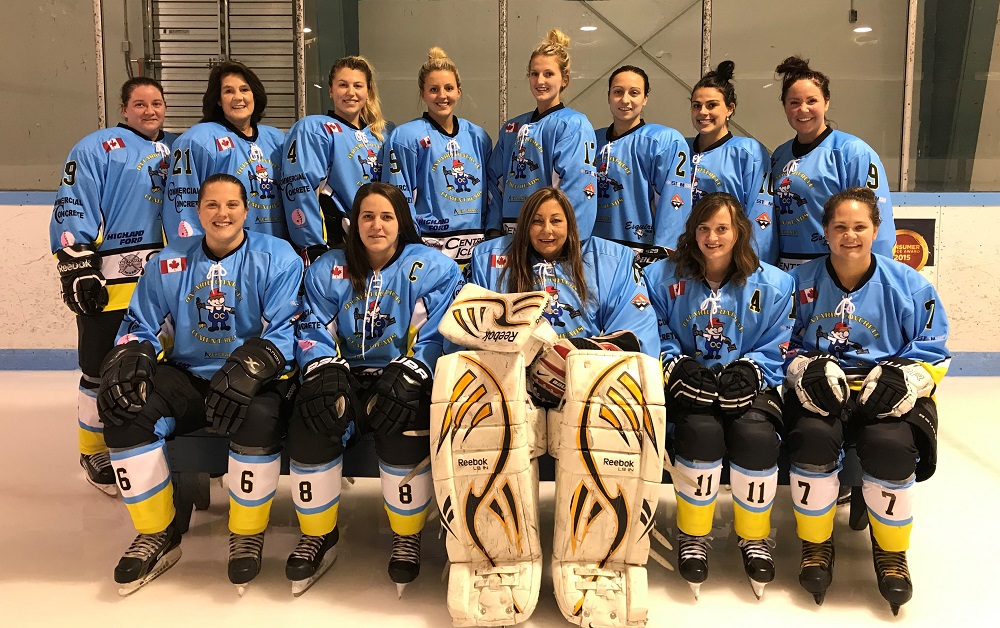 ---
With the St. Louis Blues going on an unimaginable run last season, bringing them to their first Stanley Cup in franchise history, you do start to realize that anything can really happen in the playoffs. Now it's unlikely we see another Cinderella story this playoffs, but we will see some extremely strong teams in some tight matchups, to make for some very exciting hockey!
Here's our best assessment at this year's contending teams!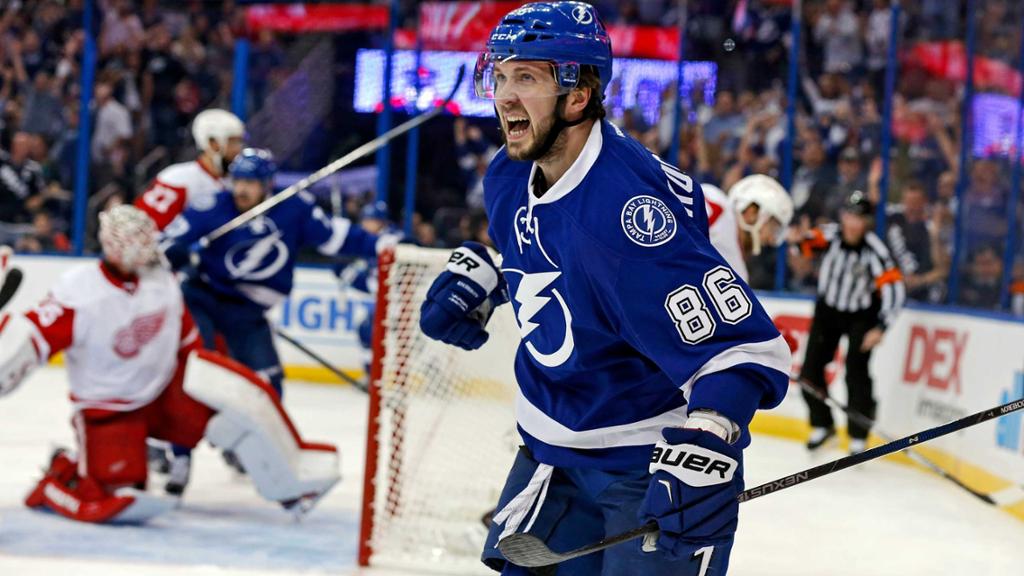 February 2020
---
Table of Contents
---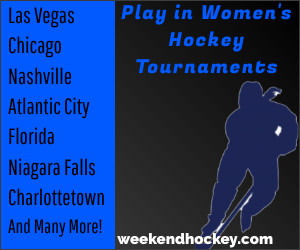 ---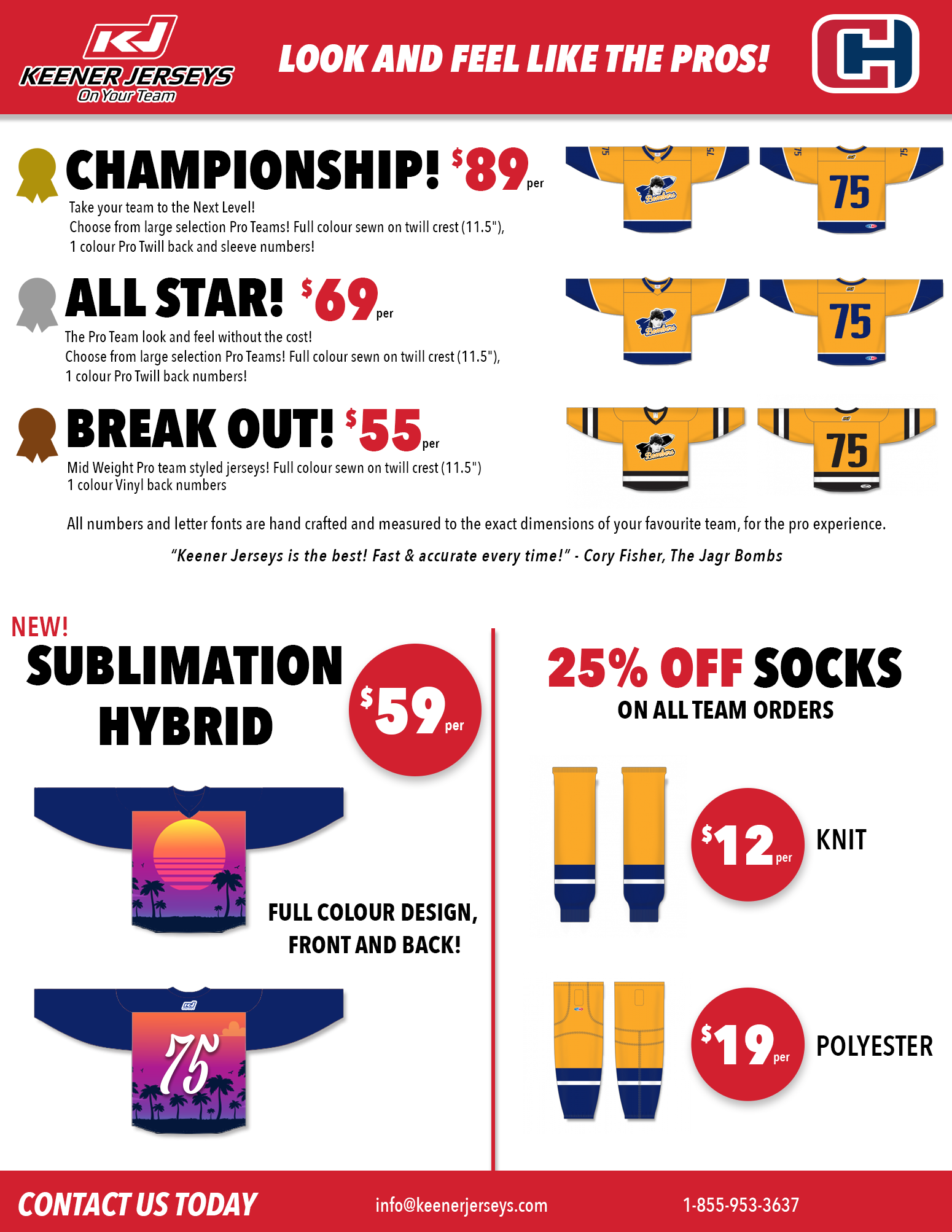 ---
Bring your team to any of the Royal Oak locations after your next game to receive FREE NACHOS with your Loyalty Card.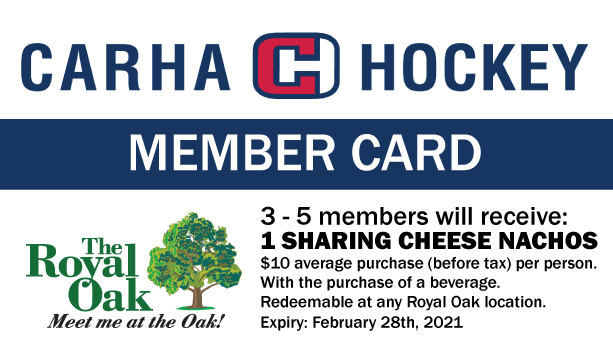 ---
Have a Story or Feature?
Let us know! We'll do our best to get it into next month's Hockey Hub. Click here to e-mail us!
Contact CARHA Hockey
1-800-267-1854
hockey@carhahockey.ca
CARHA Hockey
Suite 610, 1420 Blair Place
Ottawa, ON
K1J 9L8